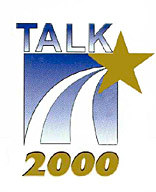 Contact Suzanne Boehm
as a motivational speaker
for your next event!

(760) 331-7233
1578 Caminito Aguar
San Marcos, CA 92069
Motivational Speaker Available as a keynote speaker for cruises and other special events, motivational and inspirational seminar speaker, business inspiration and employee motivation speaker, leadership training, business commerce group speaker, business networking group speaker, church and community organization inspirational speaker.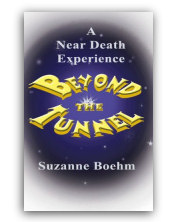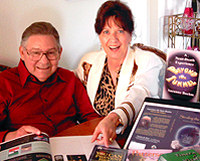 Publishers: John & Marcia Perkins
International Promotions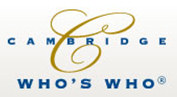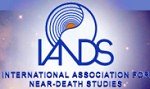 (760) 331-7233

Suzanne's Inspiring Mission
People's potential to grow depends upon their "willingness" to be open. In order to accomplish anything in life, one needs to be willing to open one's mind to new information.
Suzanne's qualified insight derives from more than three decades of experience as a business-owner and the challenges of life in general. Presenting programs that are noted for effectiveness,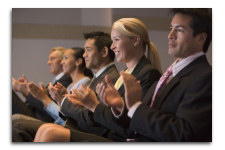 enlightening and entertaining value, Suzanne's "YOU CAN DO IT" approach is inspiring as well as educational.
Suzanne's speeches are designed with your specific needs in mind as she blends memorable anecdotes with light humor to illustrate the many ways you can benefit from applying the positive principles of love to your life. Suzanne Boehm has earned a reputation for motivating her audience covering the
ever-needed topics of self-esteem, making choices, using self-talk, honor, and personal prosperity consciousness.
As a survivor of a death experience, author of BEYOND THE TUNNEL, and an award-winning speaker, SUZANNE BOEHM, is a multi-lingual speaker, both nationally and internationally, presenting to organizations which include corporations, conventions, associations, churches, and universities.

Suzanne Boehm's Experience
Long-time member of Toastmasters International ATM
Mentoring - As Co-founder of "Inspirationalists Gavel Club 162" at Miramar Naval Air Station Consolidated Brig, San Diego, CA and an Ordained Minister - Los Angeles Community Church - Field Ministry, Suzanne mentors prisoners to inspire and guide them in their future.
Languages: Suzanne speaks Four Languages: English, German, Dutch, and Flemish
Has received Awards for Success in Leadership: Embodying Exemplary Leadership Principles
Is a licensed private airplane pilot and a former spa owner in Belgium for 20+ years, and more than 20 years of advertising sales for the San Diego Chamber Orchestra.
National Governors' Association, Spouses Seminar
Launch of Amway's "Grooming Gear", Skin Care for men
IANDS (International Association of Near-Death Experiencers)
2003 International Convention-Hawaii
Hospice Speaker Events
Vitas Bereavement Consortium
Tri-City Hospital
Rotary
Kiwanis
Lions Club
Chambers of Commerce
United Ostomy Association
Women's conferences, retreats, churches, universities, schools, hotels across the country

Featured in the "Final Destination 2"

"Joy by the Light"

Featured in the documentary called "Reflections Back and Beyond"

What Caused Their Near Death Experiences?
http://youtu.be/BfdPNADLmh4
Contact Suzanne Boehm for details. (760) 331-7233 or EMAIL SUZANNE
Suzanne Offers Speaker Training and more . . .
Public Speaking
Speech writing
Presentations
Communication skills
Authoring a book
Projecting a positive image
Lectern Etiquette
Projecting your voice
Vocal Variety
Overcoming Speaking Fear
Speech delivery
Working your audience. . . and much more!
Contact Suzanne Boehm for details. (760) 331-7233 or EMAIL SUZANNE
The Movie
A movie of her book Beyond the Tunnel is in early film production stage while the necessary funding needed for production is being raised.

Working Title: Beyond and Back

Producer: Dreamtime Cinema and One Time Productions

Contact Suzanne Boehm if you'd like to know more about the movie project, and possibly help with the production costs. (760) 331-7233 or EMAIL SUZANNE